Washington Rucker's career as a musician's musician is a long and varied one. Over the years he has built up a reputation as a versatile and tasty drummer in accompanying such artists as: Stevie Wonder, Nancy Wilson, Hampton Hawes, Linda Hopkins and Joe Williams among others. As well as leading his own group: THE JAZZ COLLECTION.
The Compact Disc Bridging the Gap represents a tour through Jazz under the direction of Washington Rucker. It also includes other facets of his creativity! Parts II and III are all compositions penned by him, in addition to his singing one of his compositions, "SHE". The Video "The Art of Brushes" is a body of work developed and fine tuned over decades of playing with a veritable who's who of singers. From his early days in Washington D.C. playing with the great Billy Taylor Jr. Trio and at the famed Howard Theater, Washington Rucker began his sojourn of playing and appreciating the art of brushes in the 60's. He included several of his techniques developed over the years in this video. Washington's good friend and "bread breaking buddy" Ndugu Chancler has been on Washington's back for years about this video and it is the result of his appreciation of Rucker's work.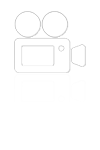 Enjoy a tour through Washington Rucker's Photographs of himself, the induction into the Jazz Hall of Fame and teaching of his program, Jazz for Wee People.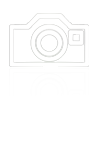 Besides his published Book "Jazz Road", which is an Autobiography, Washington has written a collection of "Short Stories" based on his experiences in life. Furthermore he is just finishing a new book "The Velvet Dancer", which is a Crime Novel.
Broken Pointe is a remarkable recollection of life behind a world we in America will never know. The life of a ballerina during the dark days of communism in Romania. Stela Cocarlea was the Prima Ballerina for a company that set the bar to its highest peak for ballet in this and other countries within and outside this system.

He has acted as a jazz musician and consultant in numerous films, TV Shows and commercials: Films include "New York, New York" (as himself), "Lush Life" in Jazz Quartet as "Papa" Joe Jones in "Bird".
The Bandleader of Washington and the Washingtonians in the TV show "A League of Their Own". The commercial credits include: American Express commercial with his Jazz trio. The Pacific Bell commercial The Jazz Player as the principal jazz musician. The AT&T commercial with the Jake Porter band. The Coke Cola world wide commercial "Peoples of the World"to the one man jazz band in the Arsenio Hall TV commercial It's a Black Thang. Microsoft for Windows XP and many more.