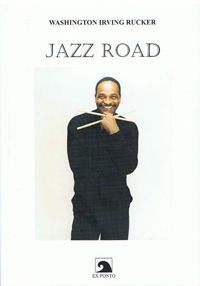 Jazz Road
Jazz Road is a story about a jazz musician who started out beating rhythms with a knife and fork and ended up recording years later with the likes of Dizzy Gillispie, Hampton Hawes, Sonny Stitt and other jazz legends of yesterday. Playing with the great Stevie Wonder as well as jazz singer Nancy Wilson are among his credits. It tells the story of his beginning in Tulsa Oklahoma and the sojourn that continues today. As a writer.


The Velvet Dancer
A concert at the
Königliches Opernhaus
celebrating the fall of the Berlin Wall features world-acclaimed violinists, the Yamamoto Twins.
While preparing to perform they find an untitled concerto in their hotel suite. Intrigued by the haunting and complex melody, they insist on playing it. This is unprecedented as a grand finale in their highly anticipated concert.
As the piece builds to its final crescendo it has a debilitating effect on not only the twins playing, but on every woman in the audience. All are left feeling anxious, traumatized and strangely violated. The following morning the twins and their sister are found dead having committed Hara-kiri -- ritual suicide. The twins' performance has been tape-delayed for television in American and Japan. When it airs, it triggers the latest in a series of brutal murders that have occurred in the classical world with frightening regularity since the 1700s. This latest wave of killings will lead to the unveiling of a centuries-old secret society and reveal the heinous act at the root of this 400 year-old mystery -- a mystery that reaches the very steps of the White House.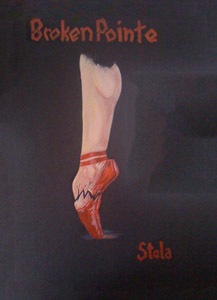 Broken Pointe
Broken Pointe is a remarkable recollection of life behind a world we in America will never know. It tells the story of a Prima Ballerina in Romania during and after the overthrow of the communist government in the late 1980's..

Stela Cocarlea was the Prima Ballerina for a company that set the bar to its highest peak for ballet in this and other countries within and outside this system.
Over a period of several years she related to me many of the stories that we usually only read in books about this life. Hence I felt a need to share with the world her story and subsequent rise to the echelons of greatness as a ballerina and choreographer.

Her story is so inspiring that I later wrote two songs celebrating her greatness and dedication to the Art of Ballet.

Short Stories
Besides being a great jazz musician, Washington is also a talented writer. The following "short stories" are all based on his own life experiences.
| | | | |
| --- | --- | --- | --- |
| Name | Pages in excerpts | Full Story | Read excerpt |
| Forest Dance | 2 | # | |
| The Pit | 3 | # | |
| Zenobia | 4 | # | |
| The Sermonist | 1 | # | |
| The Movie House | 3 | # | |
| Killin' Floor | 2 | # | |
| Street Beat | 2 | # | |
| Shoes | 1 | # | |
| Dupree's | 2 | # | |
| Jazz'um's | 3 | # | |
| Pool | 4 | # | |
| Where the Sun lives | - | 2 | |